Take Me, Cowboy Takes the RITA!

• July 26, 2014
Take Me, Cowboy, Jane's Montana Born novella which released last autumn, was awarded the RITA for Best Romance Novella tonight by RWA in San Antonio at the Gala Awards Ceremony attended by well over 1000 of Jane's industry peers. This is romance's most prestigious award, and Jane is so incredibly honored, and so thankful to all her readers who got the word out about this book. Read the excerpt, then download it to your Kindle for full enjoyment!
Eloisa James Features The Secretary's Seduction
• June 2, 2014
New York Times Bestselling author Eloisa James' Barnes & Noble column this month talks about virgin heroines, citing The Secretary's Seduction! Says Eloisa: "Winnie and Morgan are a sexy, combustible example of opposites attracting (I particularly love the moment when he overhears her extolling the book Never Work for a Jerk), and readers will take huge pleasure in their adventures." Sample an excerpt from The Secretary's Seduction, or jump right to the ordering options.
Book 2 of The Taming of the Sheenans Now Available!
• April 10, 2014
Beauty's Kiss is now downloading to exclusively to Kindles and will be FREE for this weekend only—get it Friday, Saturday, or Sunday and enjoy a small town romance this weekend! Indulge in an excerpt right now!
Says Jane about this exciting new series: If you've read my books before, you know I love connected stories, and have written numerous series featuring families for Harlequin Presents, Grand Central Publishing and Berkley Books. The Taming of the Sheenans, is my brand new series about five brothers from Marietta, Montana and boy oh boy do these men know how to take over a scene and own the room!
New Again!
• March 21, 2014
Jane's first modern lit novel, The Frog Prince, is now available just for Kindle readers, with a new cover and a nice price!
Jane's Holiday Story is a Fresh Fiction Fresh Pick this Week!
• December 18, 2013
'Tis the season to talk about mistletoe and magic in Marietta, Montana --Jane's story, Christmas at Copper Mountain, and ebook novella, which appears in the print anthology: A Copper Mountain Christmas. is highlighted on Fresh Fiction this week as the Fresh pick this week! Get into the holiday mood with an excerpt, then order the novella on its own or in the print anthology from your favorite bookstore -- we've collected a bunch of handy links for you.
A Fresh Pick
•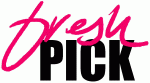 May 31, 2013
Take a look at the header over at FreshFiction.com... see anything you recognize? That's right—the lovely editors at Fresh Fiction chose The Good Daughter as today's Fresh Pick! Help Jane celebrate: Read the first two chapters online and order your copy today.